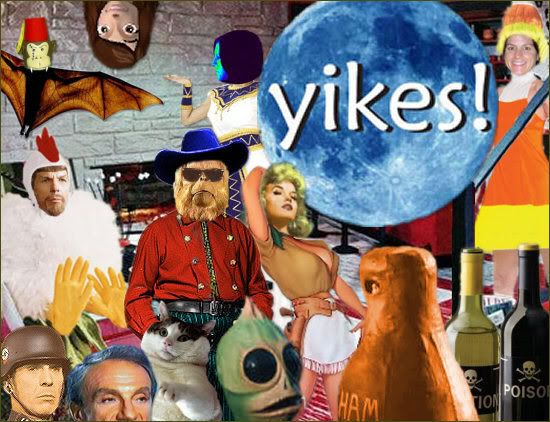 Germaine Gregarious
was gracious enough to have me over for her
Halloween party
. It was a real blast and the food was excellent.
Dr. Zaius
managed to snap a few shots of the festivities
here
. In one of the pics you can see me sucking down a chip while
Becca
is providing a full frontal. Now that's a party that can make you hungry! But Wait, it gets better! BAC from
Yikes!
created an awesome video of the whole darn thing.
Whew! Here it is Sunday and I'm still recovering.
-Swinebread
Note: The pic is from Dr. Zaius who is an accomplished Photoshop virtuoso. Just check out his site you'll see what I'm talking about.